READ THIS PAGE CAREFULLY BEFORE SUBMITTING AN APPLICATION.
ONLY ONE APPLICATION IS NEEDED FOR ALL OF OUR RENTALS – Please do not submit multiple applications.
Heart & Home Applicant  Requirements
No evictions and/or eviction filings in the last 5 years

No felonies in the last 5 years

No theft in the last 5 years

Income 3x the rent

Rent up to $999 credit score 550

Rent up to $1999 credit score 600

Rent over $2000 credit score 650

Bank Account Required 
 What you need for application to be processed
Government/State issued identification for applicant and residents over age of 18

Last 60 days of income

Income; If self-employed last 3 months of bank statements and most recent tax return

Income; If supported by CMHA, SSI, disability provide benefit letter

App Fee $50 per adult 18 and over
Applications will NOT be processed until they are completed including income information, copy of photo ID and application fee.
Please allow 5-7 Business Days for Approvals
Please be aware that our process is first come, first serve. We do not rent without an approved application, viewing of property and a deposit is placed. We do not sublet, no co-signers and no pets over 50 pounds ($200 Non-Refundable Pet-Fee, $50 monthly). Pro-rated rent will be required the day of lease signing. Utilities must be placed in your name before you sign lease. Renter's Insurance is required.
Application Fees will only be accepted online or via CashApp.
Send application documents and questions via email: apps@heartandhomeohio.com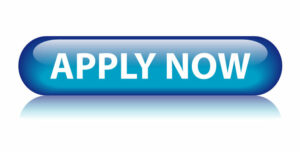 CLICK HERE FOR APPLICATION IN PDF